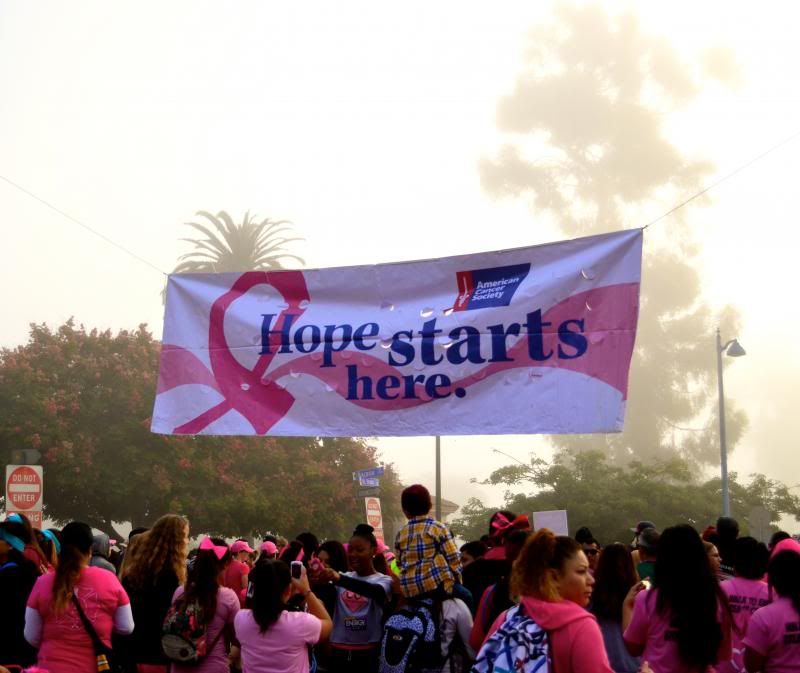 There aren't many things I would willingly sacrifice waking up before 9 am on a Sunday. But when one of my gals called me to do a walk with her in support of breast cancer awareness, I gladly said yes. This is one of those things I would wake up to before 9 am on a Sunday or any other day of the week.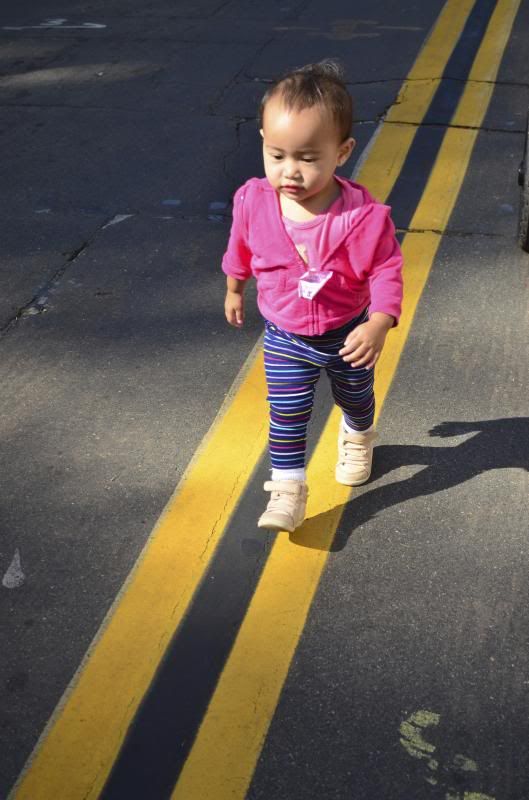 cutest member of our team!
This being my first walk, I had no idea what to expect with the exception that I would see lots of pink! We arrived there right before the walk started, immediately regretted this. Besides the parking madness, I missed out on the different booths set-up, and not to mention all the free breast cancer awareness goodies!
The walk was about four miles. It terrified me since I'm not in any shape or form to be what you call fit. I asked my friend more than once if we had to do some sort of training or if people would be speed walking or just walking? After the first mile, it felt like we got to the fourth in no time.
There were many different groups of people from different backgrounds. It was so humbling to take part in this walk that part of me wished I had done it before. There were families/teams walking in support of their mothers, grandmothers, sisters, aunt, friend, colleague, and themselves.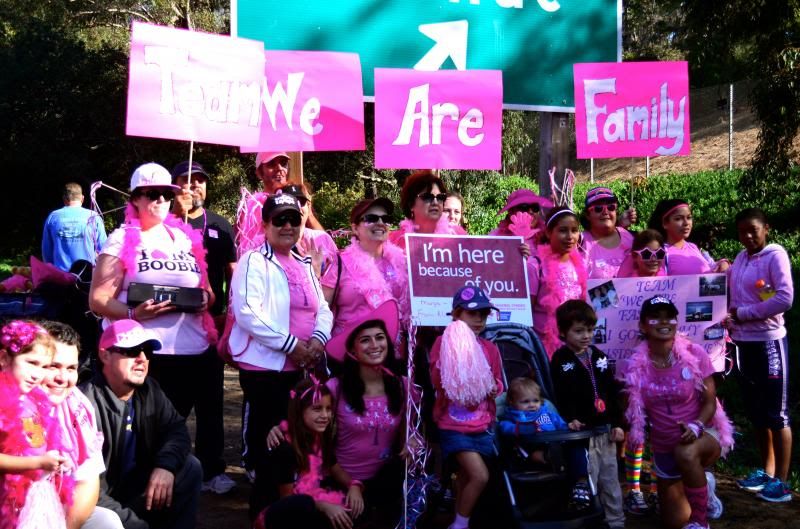 The most touching part of the walk was seeing survivors. All the survivors got to walk around with a pink sash that said "SURVIVOR" Many had shirts that said how many months/years they are living cancer-free! It was so touching and empowering because it all the more signified the importance of supporting this cause.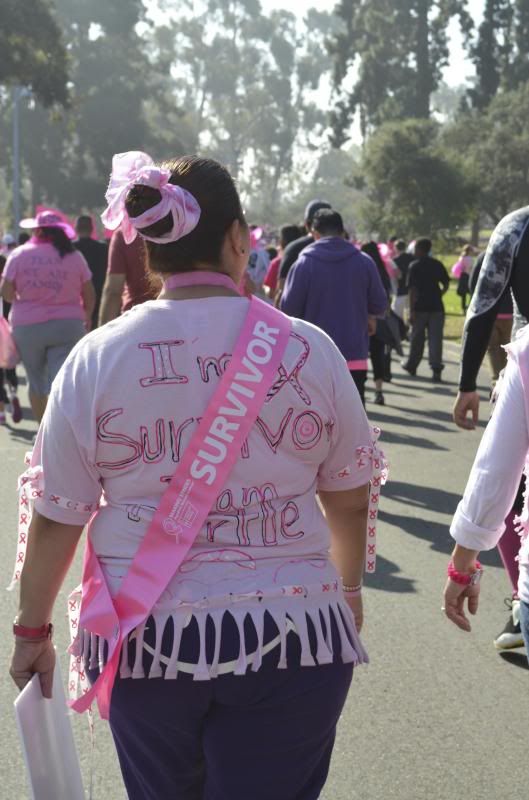 If you are interested in making a donation, click on this
link
! The walk maybe over but we are still fighting this disease. Let's celebrate many more birthdays!
xoxo,
J